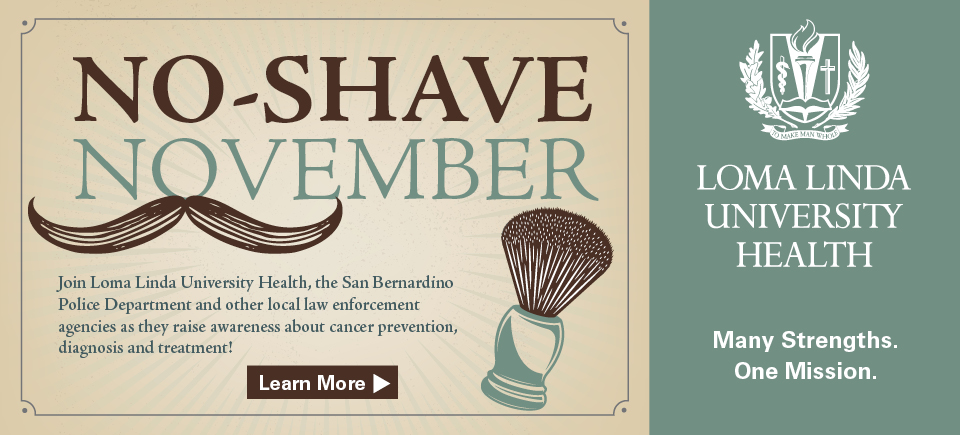 Loma Linda University Health is proud to partner with the San Bernardino Police Department and other local law enforcement agencies this year for No Shave November.
Raise awareness about cancer prevention by not shaving all month long.
You can participate in a variety of ways:
Donate $40 to enter No Shave November and allow your hair to grow wild and free

Make a donation to Loma Linda University Health and help us fight cancer in the community

Donate $10 for a Commemorative Coin
All proceeds benefit cancer care at Loma Linda University Health. All gifts are tax deductible.
Checks made out to Loma Linda University Health.
Mail checks to:
Office of Philanthropy
PO Box 2000
Loma Linda, CA 92354
Join us to celebrate the end of No Shave November on December 2, 2019 at the Loma Linda University Health -San Bernardino Campus San Manuel Gateway College from 3:00 p.m. to 4:00 p.m. For more information on the event please call 1-877-LLUMC-4U.
To make a donation to our Cancer Center programs in support of No Shave November visit lluh.org/giving and select No Shave November.